Navigate Conflict
8 Rules for Managing Conflict at Work
Conflict is a fact of life, even in the workplace. Check out these rules to help you keep a level head and get the best outcome when challenging situations arise at work. Remember to follow your chain of command before engaging Human Resources as you work toward conflict resolution.
1

Recognize that conflict will happen
Know that conflict is inevitable, and that can be a good thing! Conflict means that your coworkers are engaged in their tasks and care about their work. The trick is to make conflict work in your favor.
RESEARCH SHOWS THAT: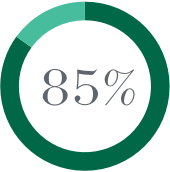 Over 85% of employees have to deal with conflict to some degree.
In the U.S., over 35% "always" or "frequently" have to deal with conflict.
CAUSES CAN BE:
49%

Personality clashes and
warring egos

33%

Heavy workloads

34%

Stress
IF ANTICIPATED AND HANDLED CORRECTLY,
CONFLICT CAN HAVE POSITIVE RESULTS:
New ideas

Progress

A more productive
workplace
2

Don't wait for the explosion
It's essential to deal with conflict before it escalates and affects productivity and happiness in the workplace.
Be Proactive

Persistent problems rarely just "blow over" without any intervention.

Don't Wait

If you sense a conflict brewing, address it right away. Don't wait to clean up after the explosion!

of employees have experienced a conflict that escalated.

One in six employees report that a recent conflict remains unresolved, lasting longer than expected and/or becoming more intense.

of workers believe that managers should identify and address problems before things go wrong.
3

Know your issue
You and your company only have a finite amount of time and energy. Take time to evaluate whether or not this particular issue is worth the conflict, or if you can just let it go.
MAKE SURE TO SEEK CONFLICT RESOLUTION IF:
It effects the quality of your work, such as a coworker who doesn't follow through.

Nearly 10% of employees say that they have seen conflict lead to project failure.

It effects your ability to work, such as a lack of cooperation in your work group.

of employees have seen conflict lead to sickness or absence.

At the beginning of your conversation, ensure that everyone understands what the problem is, and agrees with the issue at hand.
4

Foster flexibility and compromise
Conflict is best resolved (and you'll come out looking the best) if both parties are willing to compromise and find a win-win solution.
Enter into the conversation knowing what your stance is and what you are willing to be flexible on.

A willingness to negotiate signals that you are interested in finding a solution, not being right.

Consider other options and viewpoints while still being aware of what you need from the outcome.
5

Keep it professional, not personal
In the workplace, it is especially important to keep conflict professional and courteous.
Use polite, business-like language and an objective viewpoint.

Avoid aggressive phrasing or blaming.

of employees have experienced conflict that involved personal insult or attack.
Making a conflict personal greatly decreases the chances that it will be resolved peacefully and reflects poorly on you.
6

Use your ears
One of the best ways to keep a calm head and an open mind during conflict is to utilize active listening.
Let the other person clarify their viewpoint without interruption and expect the same courtesy to be extended to you.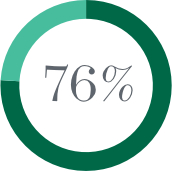 of employees have seen conflict lead to something positive.
RESTATE THE OTHER PERSON'S VIEWPOINT IN YOUR OWN WORDS. THIS:
Makes sure you both are on the same page.

Calms emotions to a more productive state.

Creates a feeling of respect and cooperation.
"The better you communicate, the more likely you will receive a positive result."
7

Turn down the heat
If a conflict becomes too charged or emotional, it's useful to try de-escalation techniques.
Keep a low tone
Affirm that you hear what the other person is saying
Stay specific and factual – no sweeping generalizations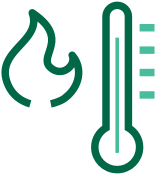 Stick with "I" statements
Take a breather and
leave the room
Use open and positive
body language
8

The best solution: prevention

Have a set process for negotiating conflict and what to do if it arises.

Take a conflict training class in BOLD.